On the below post there is a photo of children playing , a marathon game , which left twitter users in stitches.
As soon as the children started running , the youngest of them all was left behind , but he never stopped running following others.
An individual by the user name of " Rushman Tomolo @ RushNdoda " felt the need to share this sight with the people on social media.
On the 12th of April 2022 around 6:28 AM , and captioned it " The joy while he is at it is priceless "
Grabbing the attention of the masses at once and so far managed to obtain a seazable amount of 723 retweets , 199 Qoute tweets and a whopping 3,320 likes.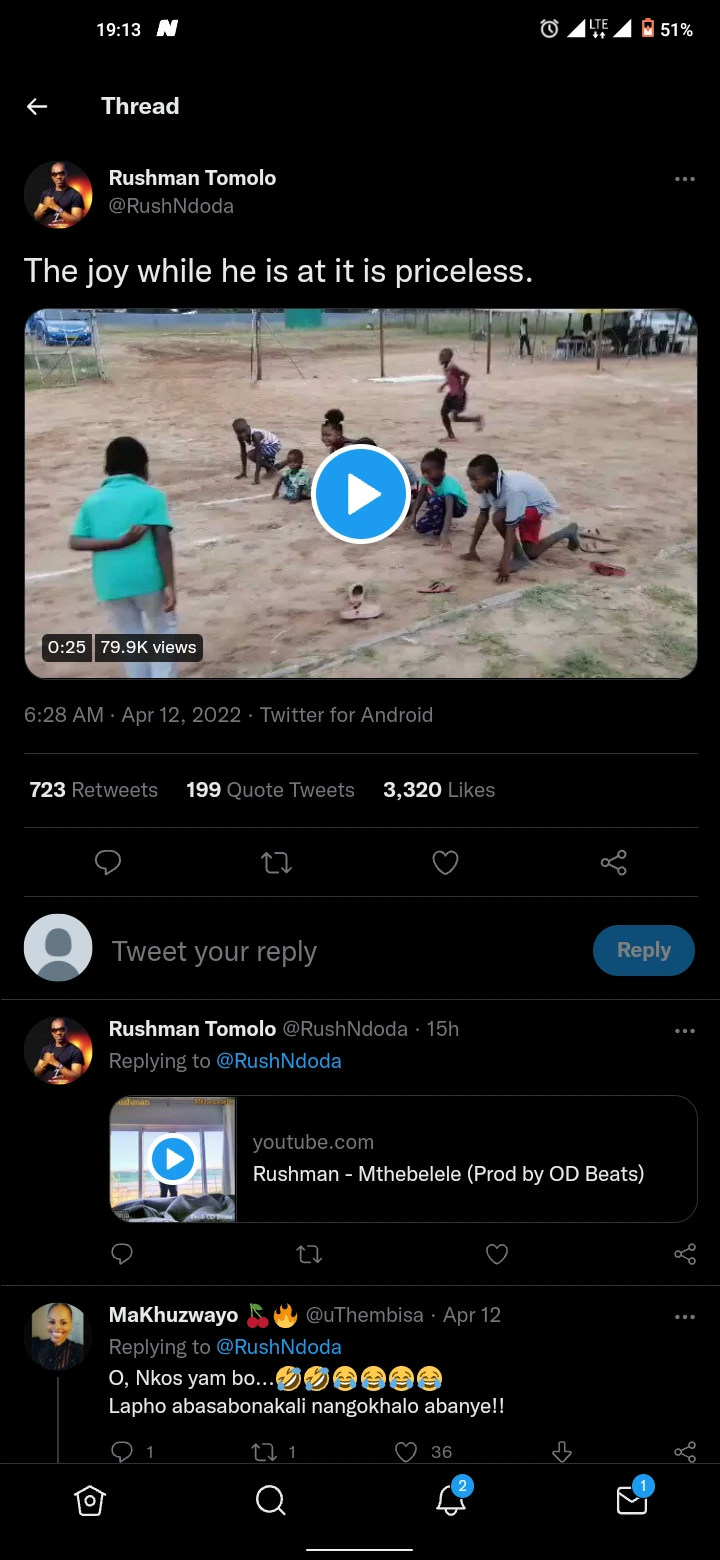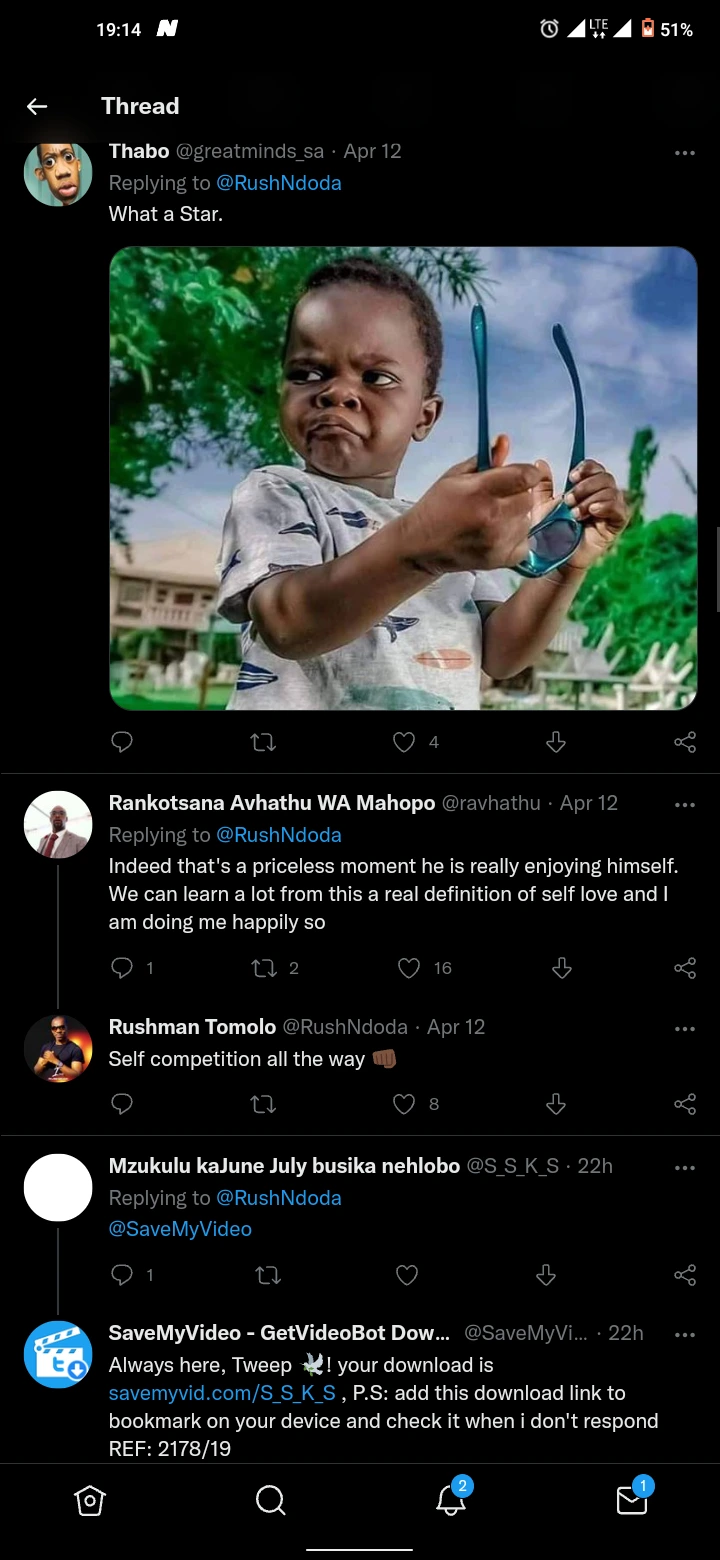 (ads1)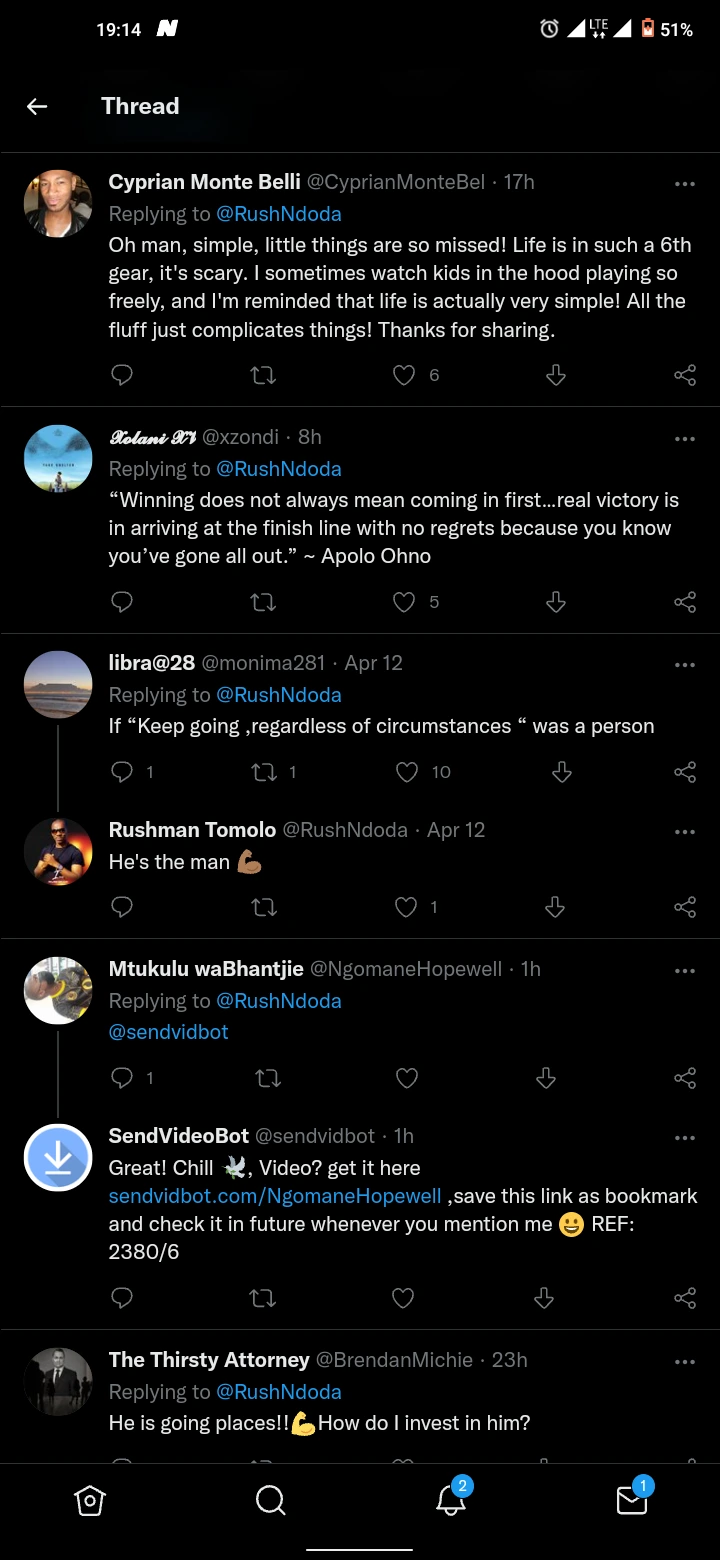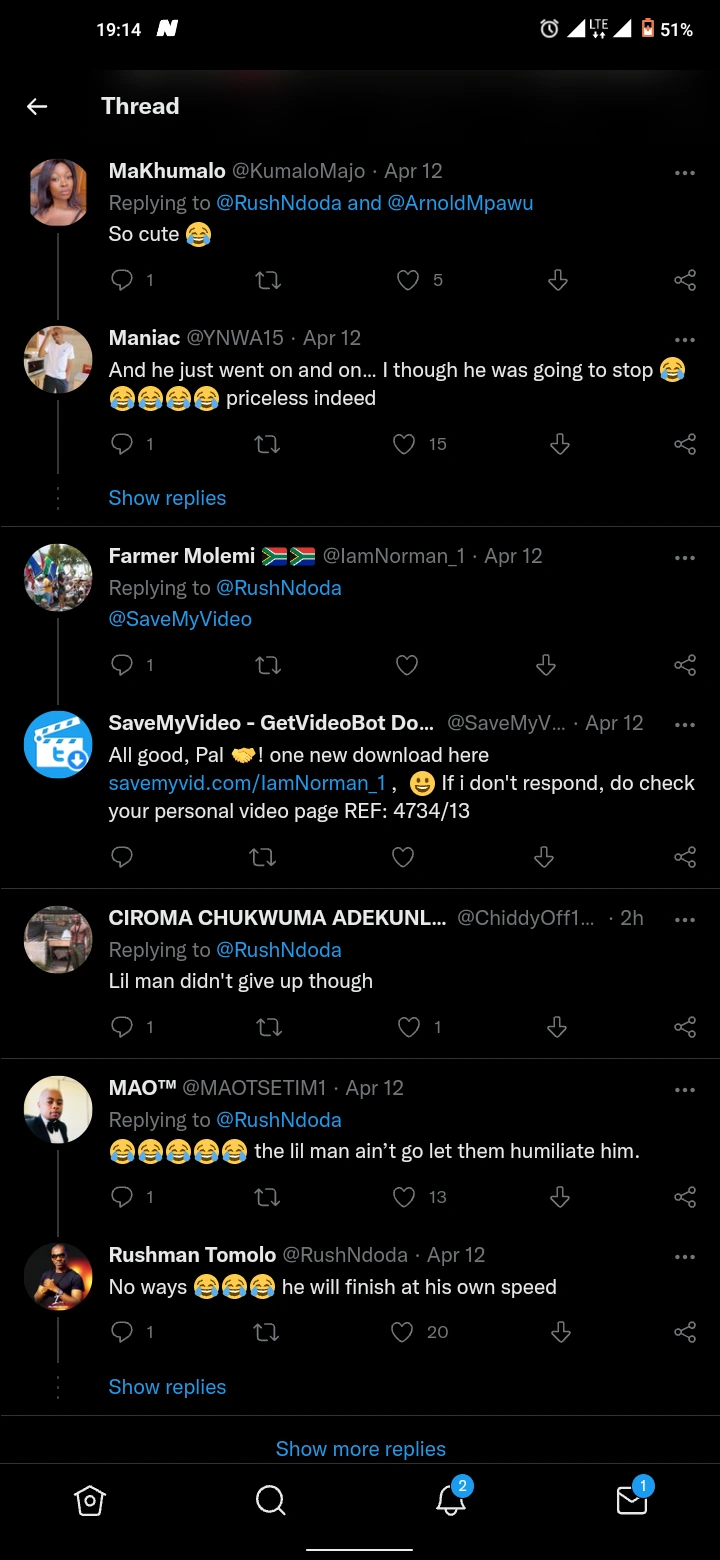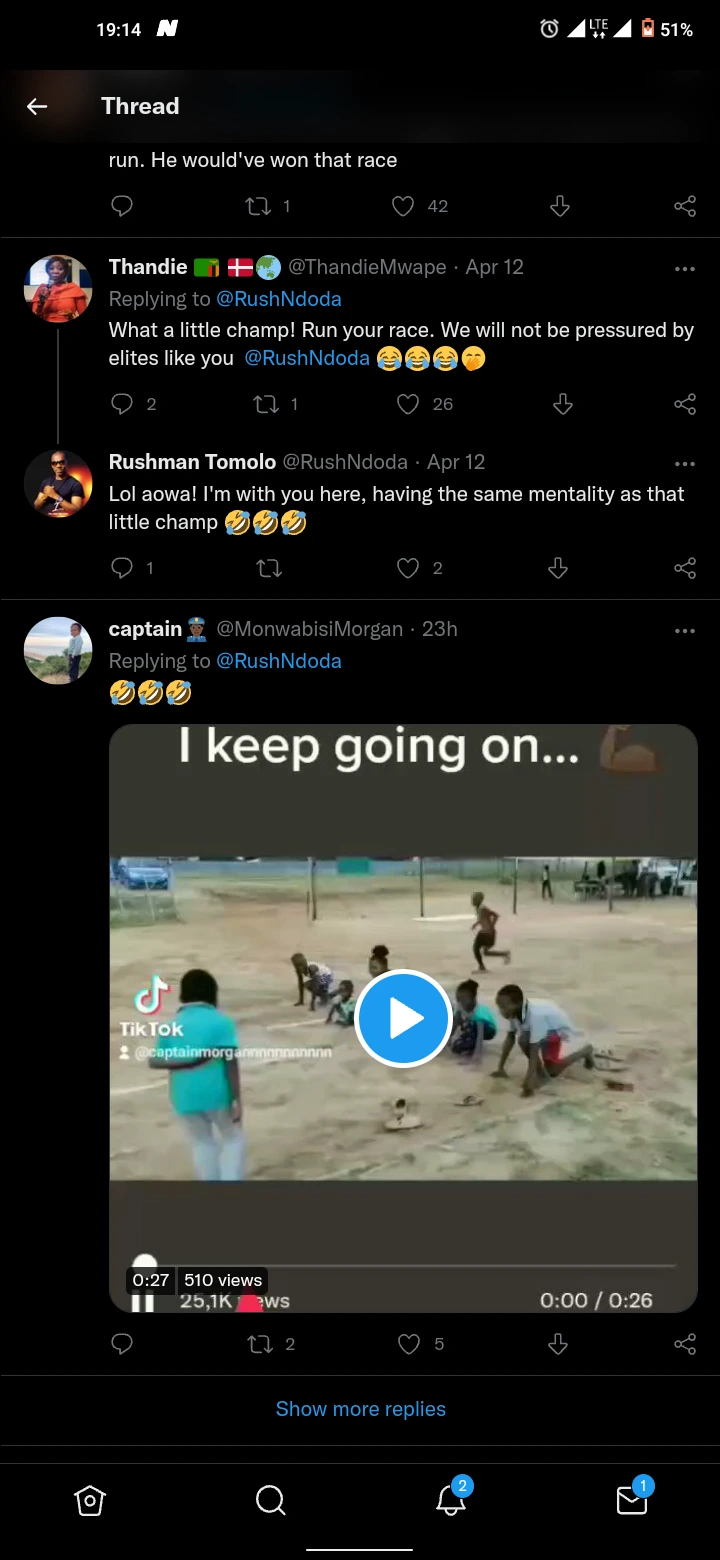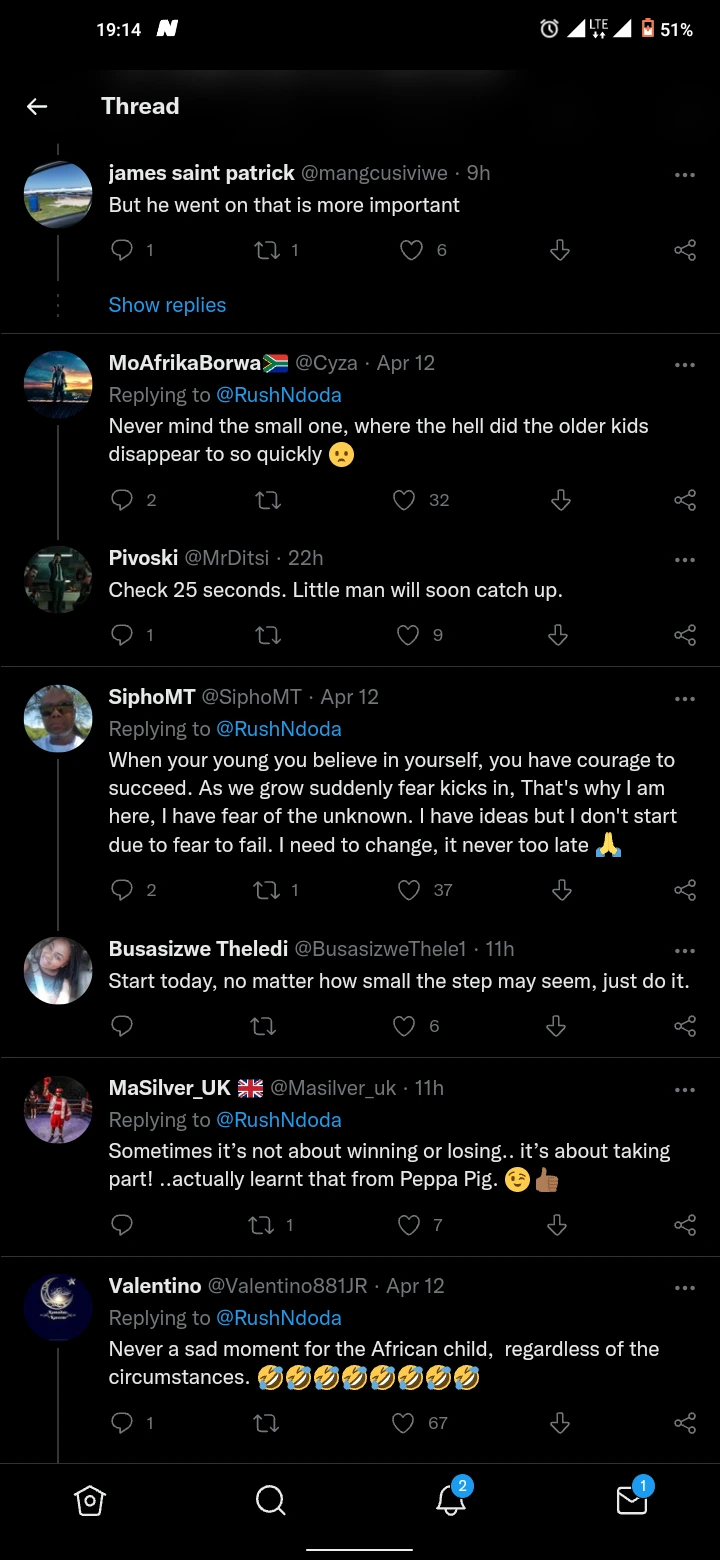 (ads2)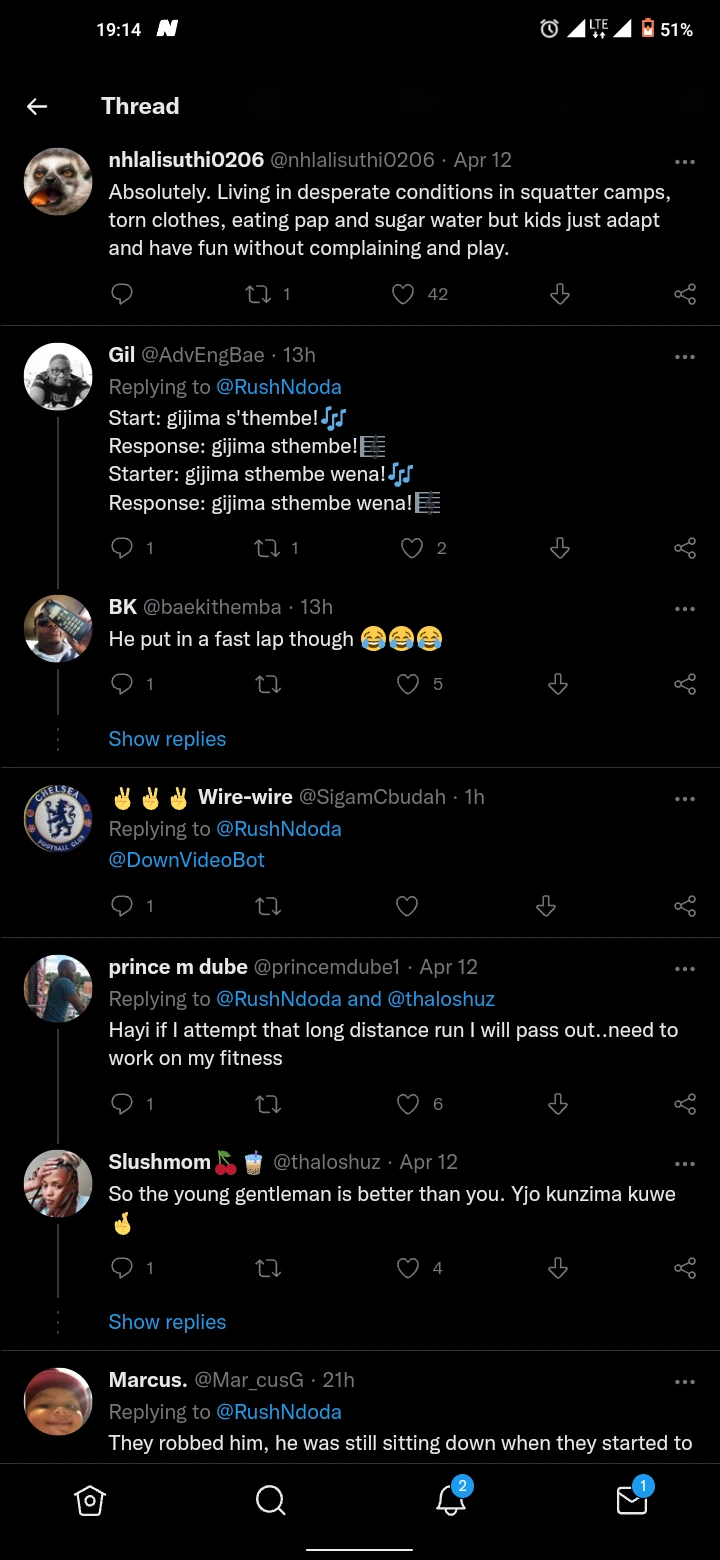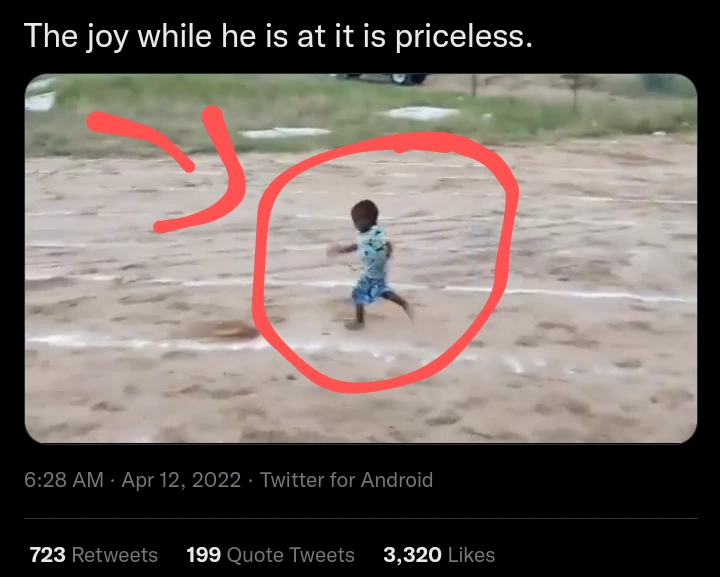 You have just reached the end of the article.